AQUASKY RGB 60 Silver and Black is available now!
AQUASKY RGB 60 is a LED lighting system for aquatic plants with special RGB LED chips adopted to the light source. Because each wavelength output of the three primary colors of light such as red (R), green (G) and blue (B) is optimized for aquatic plants, healthy aquatic plants grow, and it enables to create colorful and beautiful aquascapes.
The design is renewed from the existing Aquasky series. The design is sharp having a lighting unit and a stand in one united body, and it can be easily installed by simply placing on an aquarium tank. And by adopting RGB LED for a light source anew, the ideal light for aquatic plants similar to the most significant model, Solar RGB is implemented.
By combining it with Metal Cabinet 60 released simultaneously, the latest ADA W60cm aquarium tank system can be built.
Beautiful aquascapes will shine more vividly with Aquasky RGB 60 . AQUASKY RGB comes in silver and black colors, but the black edition is limited in quantity.
Product Specification:
Input voltage: AC100 ~ 240 V 50 / 60 Hz
Power consumption: 40W
Current consumption: 2000 mA ± 5%
Illuminance Around: 23000Lux
(Central illuminance at 10cm distance)
Color temperature Around: 9.000 ~ 12.000K
(Due to the nature of LED lighting, there are variations in color temperature.)
LED RGB LED × 70
LED lifetime: Over 30.000hrs (subject to operating environment)
Operating temperature range 0~35°C
※With soft start function
Artikel Nr.: 108-188 AQUASKY RGB 60 Silver
Artikel Nr.: 108-189 AQUASKY RGB 60 Black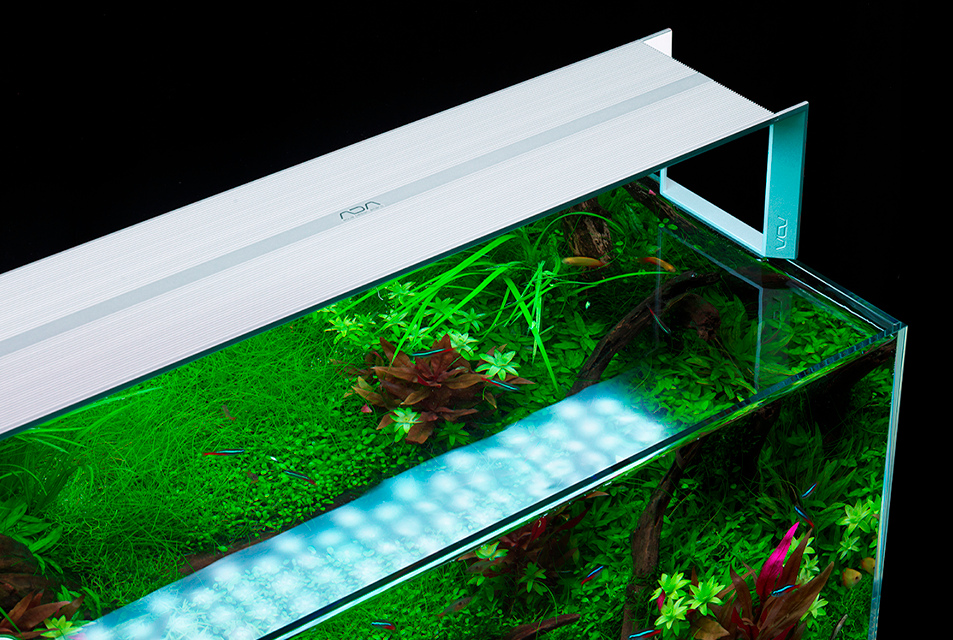 Launch for DOOA Terra Plate is available now!
Terra Plate is a ceramic plate made of the same material as Terra Base for epiphytes. Because its surface has a rough texture, it is easy for epiphytes to attach. And because of the high absorbency, it is excellent at controlling humidity. So it is ideal for growing small epiphytic orchids and Tillandsia.
There is a ditch on the back to ensure breathability when placed flat. Well absorbent Terra Plate is a product developed to enjoy epiphytic orchids.
By using a designated hook, it can be hooked on Neo Glass Air. It is a suggestion to easily enjoy epiphytic orchids as interior decorations.
Please refer the image of this product in the attached PDF.
Artikel Nr.: 152-651 DOOA Terra Plate
Artikel Nr.: 152-652 DOOA Terra Plate Hook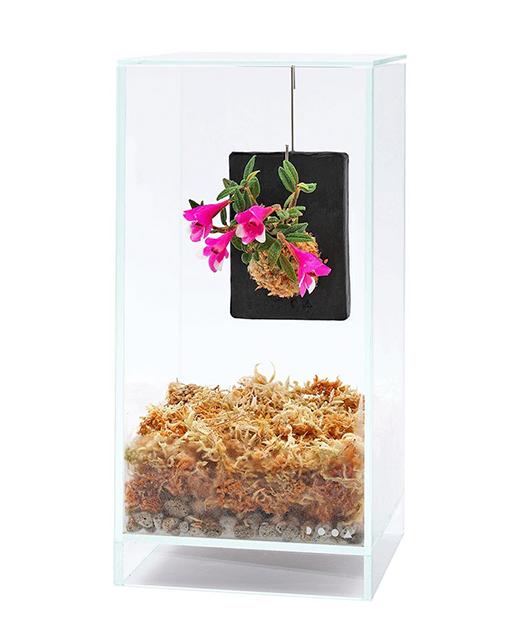 Metal-Cabinet 60 Silver and Black is available mid of April 2020!
Metal Cabinet 60 Silver / Black is an aquarium tank cabinet with a novel design. Although it is constructed with thin panels made of steel, it has sufficient strength to be able to hold a W60 aquarium tank with the unique structure that the front and back panels are folded inwards diagonally.
Because the both sides are opened, a filter and a CO2 system can be stored. Aquascapes will stand out even more with Metal Cabinet 60 Silver / Black.
Please refer the attached PDF for image of the product.
Metal Cabinet Specifications Size: W60xD30xH70(cm)
Weight: 23kg
Material: Made of Steel
Artikel Nr.: 108-515 Metal-Cabinet 60 Black
Artikel Nr.: 108-516 Metal-Cabinet 60 Silver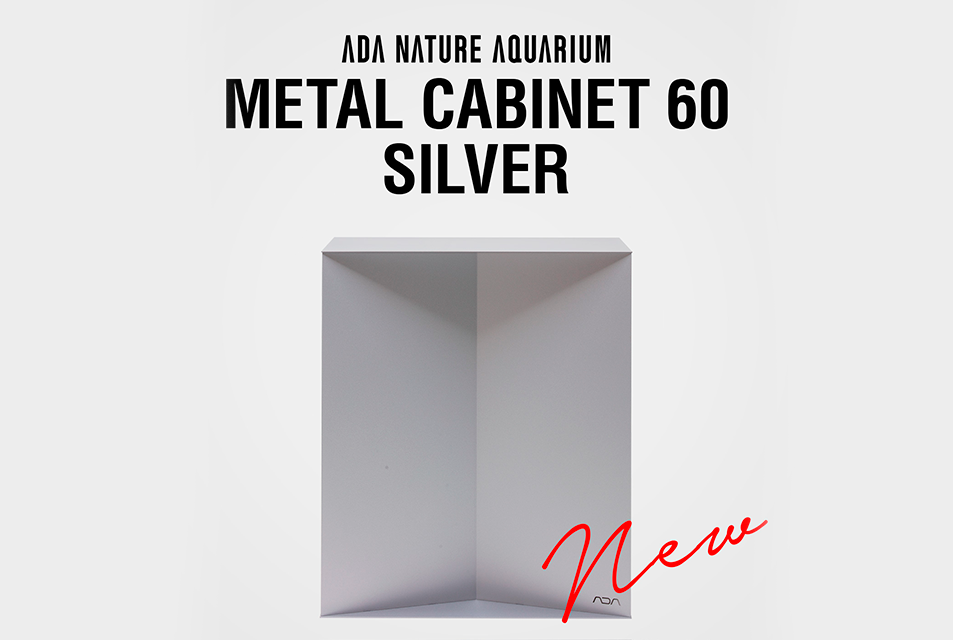 Jungle Soil & Jungle Base is available mid of April 2020!
ADA will release two paludarium substrates:
Jungle Soil is a substrate material suitable for growing plants in paludarium. Because natural black soil is used as the base combined with soil microorganisms effective for the plant growth and some anthracites, plant roots spread well, and healthy plants grow. Please use this product combined with optional Jungle Base.
Jungle Base is a substrate material to be spread on the bottom of aquarium tanks where water tends to be stagnant in paludarium. Pumice is used as the base for Jungle Base combined with soil microorganisms effective for the plant growth and charcoal powder which maintains breathability in the substrate and prevents plant root rot. Please use it with optional Jungle Soil.
These substrates come in small packaging – Jungle Soil 700ml and Jungle Base 200ml, which can be fully used for small paludarium tanks.
Artikel Nr.: 157-003 DOOA Jungle Soil 700ml
Artikel Nr.: 157-002 DOOA Jungle Base 200ml